We Are Here To Serve You
Jerry Berry A/C & Electric is a Texas state licensed and insured electrical contractor, as well as a Class A licensed and insured air conditioner contractor. We have been pioneers in our field since 1976. Our track record speaks for itself, as nothing demonstrates more credibility and integrity than spending 47 years in the same location. We haven't gotten where we are today by taking advantage of customers.
We are an A+ accredited business with the Better Business Bureau, and have been a family owned business for two generations.
HVAC Repair & Installation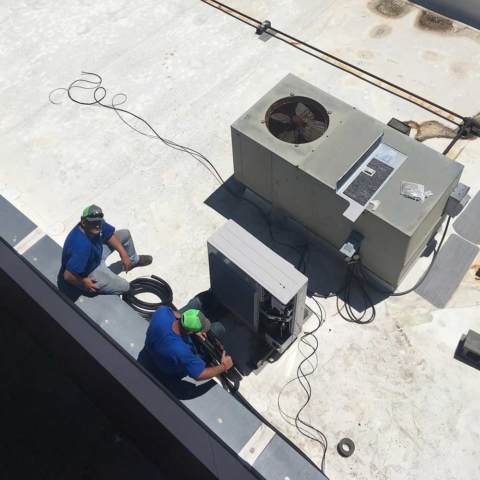 Regardless of the brand or model of your heating and cooling equipment, we have the knowledge and experience to diagnose and repair most all problems you might have. If your system is too old or beyond repair, we will make recommendations for replacement that fit your needs and budget. We will never use high pressure sales tactics to run up your bill.
As an independent American Standard Heating & Cooling contractor, we offer our customers in the Linden area the absolute best possible equipment our industry has to offer. Depending on your needs, we can recommend a high efficiency, low cost HVAC system that will keep your home warm this winter.
We offer 24/7 Emergency Service, because we realize that the middle of the night or the weekend is the worst time for your family to suffer an A/C or furnace break down. Call us at (903) 756-7616 around the clock, and we'll be at your door with a solution!
Electrical Services
Unlike many HVAC companies in the area, we are also highly skilled electricians. Whether you need a single receptacle repaired or you're having trouble with a 100 ton chiller, we can literally handle ANY electrical job you may encounter.
Don't let your budget deter you from making the call. We offer financing programs through FTL Finance, and we accept Mastercard, Visa and Discover. We also offer special discounts for Veterans: 10% off in-store purchases and 5% off service calls, material and labor!